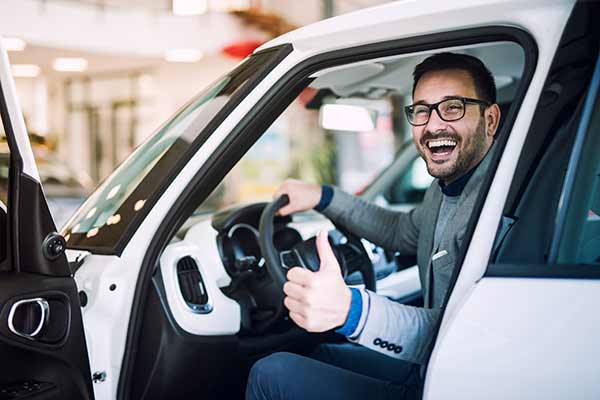 From the daily commute to family weekend road trips, your Kia has given you many miles of driving enjoyment—made even sweeter by the great lease deal you got from Wagner Kia. While you'll eventually reach the close of your current lease, the good times don't have to end there. You have a few options when considering what you want to drive next, and we're here to ensure a streamlined Kia lease-end experience and a smooth transition to your next Kia car or SUV. Even better, you can get $250 cash back when you return your lease at our Shrewsbury Kia dealership, even if you didn't take delivery from us. Contact Wagner Kia today or visit us in Shrewsbury for details. It will be our pleasure to assist you.
What's Next? – Kia Lease-End Options
Wherever you are in your leasing journey, it's never too early to start thinking about what you want to do next. Whichever option you choose, you can count on Wagner Kia of Shrewsbury to be there for you every step of the way. When your contract comes to a close, you can:
Upgrade to a New Kia: If you like your chosen Kia model but want the new-car experience with the latest amenities and tech features, you can upgrade to the current model year. If your needs or preferences have changed, Kia offers something for just about everyone, with more than a dozen models to choose from. Need a third row for your growing family or extra cargo capacity for your hobbies or business? Want the excellent fuel efficiency and electric-only capability of a plug-in hybrid? Let us know what you're looking for, and we can help you find the right fit.


Purchase Your Kia: It's hard to say goodbye sometimes. If your leased Kia has everything you need and you want to keep it, Wagner Kia of Shrewsbury can help you transition to a loan. Besides holding on to your preferred vehicle, purchasing your leased vehicle may also be a great deal. If the current resale value exceeds the initial residual value estimate given at lease signing, you'll have the opportunity to buy your vehicle at a discount. Give us a call to learn more about exercising your lease contract's buyout option.


Turn-in Your Lease: If you're not looking to lease another Kia, no problem. You can turn it in and walk away. However, if you choose to lease or finance a new Kia within 60 days of returning your lease, Kia will waive the disposition fee.
Enjoy a Trouble-Free Lease-End Experience with Wagner Kia of Shrewsbury, near Worcester and Westborough
Visit our Kia lease-end page for an overview of the lease-end process and answers to frequently asked questions. If you have additional questions or would like more information on the latest Kia models, special offers, and financing opportunities, please feel free to contact Wagner Kia of Shrewsbury at your convenience. And if you'd like to explore the amenities, accommodations, and performance of a new Kia for yourself, we welcome you to visit us for a test drive. We're looking forward to serving you.